Why do we come to work every morning?
---
We chose to specialize in the language services domain. Lingua's founders, Batia and Gabriel, chose this as their second career, after serving many years in the business world in a variety of roles.
---
We started operating as a Language Service Provider after serving customers for many years as independent linguists. What we perceive to be lacking in our industry – fairness, professionalism and above all an uncompromising devotion to quality – is what we strive to embody.
Q-Lingua is growing during one of the most dramatic periods of change in the translation industry. We started as a three-language pair translation agency, serving mostly local, small customers. We're now serving customers around the globe, in many language pairs, and we are proud of our ever growing list of satisfied multinational clients. They acknowledge our highly professional translation services, and our passion to serve. We strive to ever excel and serve better.
The key to our mutual success are trust-based relationships. Translations and translators you can trust. First and foremost, we aspire to gain your trust on a personal level. Then, trust that we will understand your message, and with our expertise, ensure it crosses the cultural and linguistic barriers.
We are solutions providers. Accordingly, many of our clients now rely on us as their linguistic consultants. Our established worldwide network of translation service providers is ready to serve you, and no challenge is too big or small for us. We provide many clients with peace of mind – they know their language needs are met by experienced professionals.
Throughout our journey, we have not forgotten what got us here. We turn projects fast, we are meticulous in our attention to detail, and we use state of the art technology to optimize our operations. We strive to deliver any and all linguistic solutions, localization and document translation services above and beyond our client's expectations.
Values
Everything we do and the way we relate to each other, our clients and staff is based on the following values. The values are stated in the first tense, since they reflect a personal commitment.
Honesty
I am truthful and as a result, trustworthy.
Self-responsibility
I own my thoughts, words and actions. I refrain from engaging in the blame game.
Kindness
I exercise patience, empathy and strive to make our relationship a mutually enjoyable experience.
Dedication
I strive to produce the highest quality deliverable and provide the best service within the given time and cost constraints.
Service
I place my gifts and talents at the service of others, with the aim of increasing the loving consciousness in our world
Beauty
I express and appreciate the simplicity and grace of quality and strive to produce it in all I do.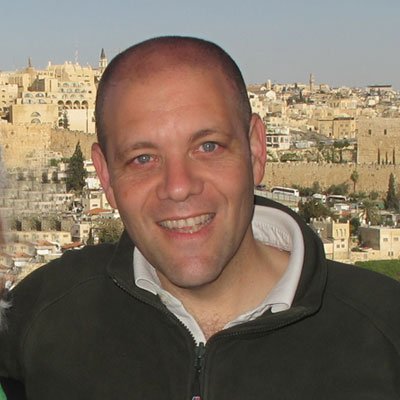 GABRIEL RYMBERG | COO
A lifetime of experience of serving customers has merged with the passion for words and the desire to make the translation industry a better place for the professionals who work in it and its customers.
BATIA EPSTEIN-BUCHNICK | CEO
Developing long term relationships and team work is my personal and professional motto. Dedication to providing the best result, A-Z project management, that fits our client's goals and needs, combined with true passion for language and the message it can carry.

Let's Talk
One of our dedicated account managers can help you right now to simplify your translation projects and reduce total cost
GET A QUOTE