With so many options, to choose for…
How can you find the best?
You just did.
---
Cost and time saving on translations
Our translations are all performed by expert human linguists.
Yet we are innovators, and integrate the best technological solutions into our process – creating higher quality, lower cost and reduced schedule solutions for our partners and customers – in any language.
ISO 17100 Certified
Lingua is certified to provide certified translation services with validation under the
certification of the ISO 17100:2015 Standard (we are accredited by the Austrian Standards Institute).
Our translations are in compliance with professional liability standards.
It's all about benefiting you
You want to be sure that your message in translated accurately and flawlessly into a language you don't speak?
You want your client to get the "soft" messages in between the lines?
Here's how we do it:
We are a "one stop-shop". Call us with whatever need, and we will solve it.
Our team comprises of professional translators with specific expertise and native-level command of the target language and culture.
We ask you enough questions to understand what is your intended RESULT and then match the product to achieve that.
Here's why you should look no further:
Our team is available 24/7, and is spread around the world. We can deliver in any language.
Localization: the translator or writer employs all the nuances of his native language and culture to produce a text that sounds and reads as if written originally in the target language.
We specialize in: life sciences, technology, legal, financial, business, and spirituality.
---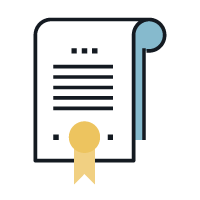 100% QUALITY GUARANTEED
Our linguists are all experts, and most have advanced degrees or business experience. Our translations are 100% human, and we use the latest state-of-the-art technology. What determines the quality of the translation? In essence, it is a matter of rendering the meaning of the source text in the most accurate manner in the target language. In order to achieve that, our linguists must be completely versed in the respective domain, understand the terminology and its usage and master the target language. Anyone who knows both languages can translate. One of the characteristics of a high quality translation is that the text sounds and feels as if it was written originally in the target language. That is the hallmark of quality.
Specialized Translations
Our solutions are tailored to the business world. We make it our business to serve yours. Our translations are all done by linguists with relevant education and experience. We have been translating medical, legal and business documents for many years. Some of our team members have been translating for over 25 years. This long-term experience means that we've already seen and done pretty much anything and everything you will ask us to do for you.
DOUBLE-CHECK
As part of our process, and at no additional charge to you, a senior linguist double-checks every word we deliver.Any writer can benefit from a copy-editor and a proofreader. That is why all books and professional publications are edited. We know from experience that four eyes (or more) are better than two. Our rigorous quality assurance process includes copy editing, proofreading, and adherence to the appropriate glossary.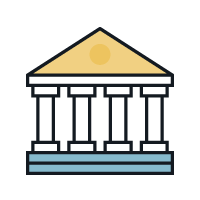 Peace of Mind
Peace of mind is priceless. It comes from knowing that the translation you submit to Court, your business partners or clients is accurate with respect to the source text. It is also a result of knowing that whatever we commit to, we deliver. We can promise that, because we are a project-oriented organization, and our structure and methods are designed to support a 24/7/365 availability and service.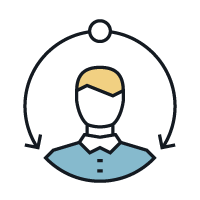 Personal Attention
Your dedicated personal account manager ensures that you get what you asked for on time. We deliver on time, every time.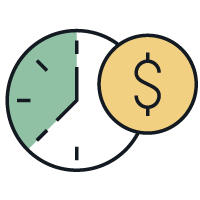 EFFICIENCY IS THE KEY
We can accommodate your budget with retainer-based complete translation solutions which are much more cost-effective.
LET'S TALK
One of our dedicated account managers can help you right now to simplify your translation projects and reduce total cost
GET A QUOTE